Overview
Ilam tour is the best way to get away from city life and immerse yourself in the beauty of nature. This beautiful place is located at an altitude of 3,636m (11,929ft) from the sea level, and 700 km (434 miles) east of Kathmandu. Traveling to Ilam by bus, car, jeep i.e. road transportation is much better than by air. Because moving by watching the natural beauties is far away best to observe in life.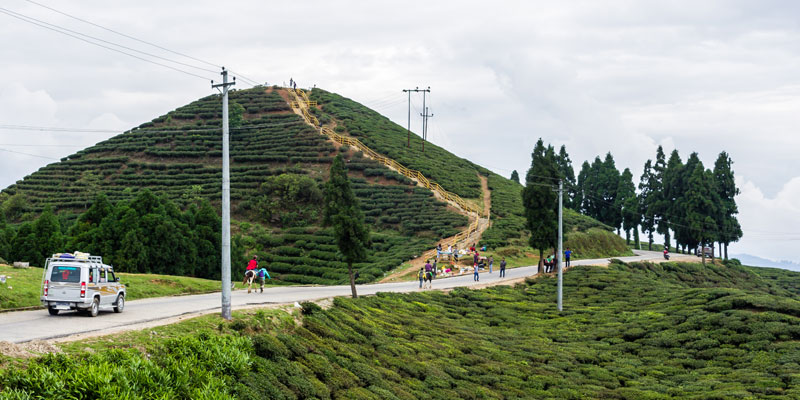 Ilam is also known as 'the Queen of the Hills'. It offers a cool climate, green fields and forest, lush green tea garden, and unique tea culture. It gets you relieved from hustle and bustle of city areas and other mental tensions. The unique features of this place are also the tea pickers' songs which they sing in their own language. The major places that you visit during this trip are Antu Danda, Mai Pokhari, Kanyam, and Fikkal. Antu Danda is famous as the best sunrise and sunset point, Mai Pokhari is famous for its encircled 9 ponds, and Kanyam and Fikkal is famous for its large tea plantation area.
Nepal Rental Car provides the facilities of vehicles like car, jeep, van, mini-bus, mini-van, etc. in order to take you to this beautiful tea garden of Nepal, Ilam. Many people visit this place yearly to observe its beauty and pleasant peace. We take you to this place with a full flexible itinerary and negotiable cost. The vehicles will also be according to your demand and the facilities included and excluded will also be according to your requirement. You will be able to enjoy natural Nepal with us in our vehicle in 100% guaranteed gratification.