Overview
Lumbini, the birthplace of Gautam Buddha is one of the most desired and visited pilgrimage destination in Nepal as well as in the whole world. It is located 304 km south west of Kathmandu in Rupandehi district of Nepal. You can reach Lumbini via the road which takes around 6 hours and 20 minutes. But the condition of road and weather change can also contribute to delay of the completion of the trip.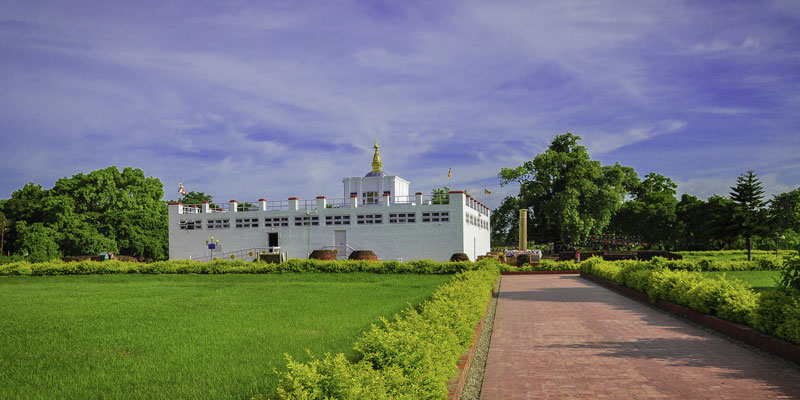 Lumbini is especially famous for its historical and religious monuments, Maya Devi (mother of Lord Buddha) temple, sacred garden, footsteps of Gautam Buddha, and the Ashoka Pillar (built by Emperor Ashoka in 249 BC). The place also consists of the remnants of old temples and monasteries, Mahayana monastery, pond commonly named as Siddhartha pond (where Gautam Buddha was bathed after his birth). Because of its unbelievable beauty and historic importance, it is listed as the UNESCO World Heritage Site in 1997 AD. It is also popular among the meditators for peace of mind.
Nepal Rental Car gives its best to take you to this beautiful place with full facilities that you demand. You can also choose the type of vehicle that you would like to use during the trip. Some of the vehicles provided by us are a car, jeep, van, mini-van, tourist bus, micro-bus, and deluxe bus. All the chosen vehicles will be well managed and fueled so that you will not have to face any trouble or irritation during the drive. When you travel with us, you can be 100% sure of the worthy and full-satisfactory journey.