Overview
Kathmandu airport transfer by private car is a regularly scheduled transportation service that brings travelers from a specific airport to a hotel or other prearranged destination. The service is also offered for transportation from a specific hotel or any pick-up point to the airport. Generally, these services are on a predetermined schedule in order to provide sufficient time to pick up travelers on a specific route. Operators delivering airport transportation facilities use the vehicle according to the group size of passengers.
This airport transfer service can be booked either at arrival in Kathmandu or previously from your native country. Booking formerly will reduce the transportation and booking burden at arrival in Kathmandu. On arrival at Nepal's one and the only International airport, you will be welcomed with a customized tag. Tourist Vehicle Service staff will be waiting for you next to the arrival gate at the airport. For this pickup purpose, you need to provide specific details about yourself including your Airline, Your Name, Flight Number, Arrival Time, Hotel Name, Hotel Address, etc. This easy service for airport transport is available 24 hours a day throughout the year.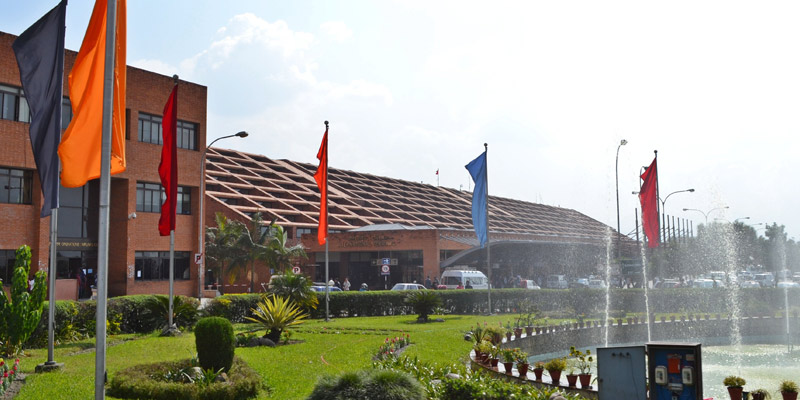 Nepal Rental Car Airport Transfer Service provides you drive from Kathmandu Airport with comfort in a luxurious vehicle. The vehicles will be well equipped and well furnished that one will be able to ride along in a very pleasant style. You can take a look at the landscape, structures, and other attractions en-route while you ride in a private vehicle. With NRC, you will be driven comfortably across busy streets by skilled and professional drivers to your desired destination. Enjoy a fast and safe private transfer from Tribhuvan International Airport to inside and outside Kathmandu (your location) upon arrival in Nepal or vice-versa.
Note: The drive time may vary according to the city traffics, weather, and other circumstances, so it is recommended to book the vehicle as earlier as possible. NRC delivers last-minute booking facility too, but for that, there might arise the condition to wait for some moments, hence we hope you consider such cases.
Airport Transfer Service inside Kathmandu City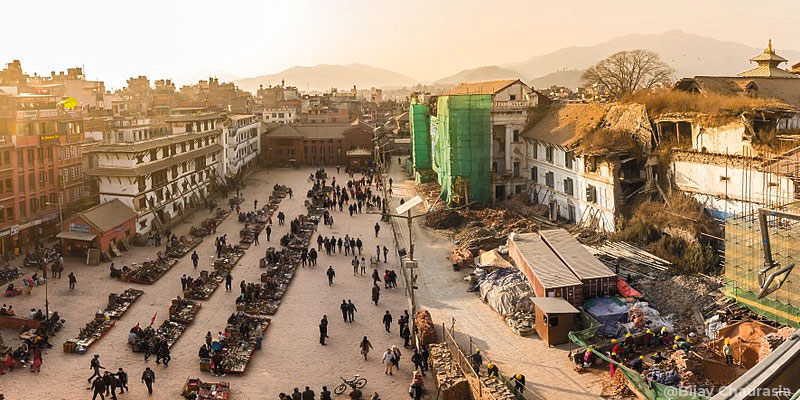 Nepal Rental Car provides the airport pick up and drops off facilities inside the Kathmandu valley. It is one of the well-recognized companies for vehicle renting services using the best vehicles in town such as cars, jeep, buses, and vans, etc. These maintained vehicles are used to pick up and drop off facilities inside Kathmandu valley according to the informed group size. You can book the desired vehicles from our booking section easily before or at arrival in Kathmandu.
For airport transport inside Kathmandu Valley, the driver will pick you up from the airport and will drop you at your assigned hotel. This service will save you from the hassle and finding an appropriate vehicle for transportation. So, hiring a vehicle will help you to get a relaxing and comfortable ride to your hotel (inside Kathmandu valley). You can hire a vehicle for the departure from Kathmandu as well. The driver will pick you up from the hotel and will drop you at the airport at the exact time as far as possible.

Nepal Rental Car also provides renting services in Bhaktapur City as well. Bhaktapur is known as the typical Newar Town where one can observe the unique culture, tradition, and lifestyle of locals. It is 11.8 kilometers away from Kathmandu Airport and will take around 30 to 35 minutes to cover the distance via Araniko Highway. During the drive to Bhaktapur city, you will get a chance to observe beautiful hills, local residence, vegetation, etc. While traveling from the airport to Bhaktapur you will feel cool and refreshing as the air pressure and environment change.

Nepal Rental Car offers airport transport service in Lalitpur city as well. It is 6.2 kilometers away from Kathmandu Airport and takes 15 to 20 minutes to enter the landscape via the ring road. Throughout the drive, you will get to see the beautiful local people's residences, locals, temples, green vegetation, etc. The time for reaching the destination can always fluctuate due to road and traffic conditions in Nepal.
What if my flight is delayed or lands earlier?
When you provide your specific flight details including Airline, Flight Number, Arrival Time then we will be able to monitor your flight and change your pick-up time automatically as per the present flight schedule. After your flight has arrived, you will find a driver waiting for you at the exit with your name tag on hand. This would allow you to identify your assigned company representative. Also, you will have plenty of time to pass through the security checkups, pick your luggage, and head over to the destination of the day.
Can I cancel my vehicle which was booked previously?
Yes, you can always cancel the booked vehicle up to 24 hours before your scheduled pick-up time. But for that, you must converse in detail with us via direct call, email, WhatsApp, or any media. Afterward, all the processes will carry out according to the terms and conditions as mentioned on our official site.
How can I pay for the airport pickup service I have chosen?
While booking (or making payment) for the airport pickup service that you have chosen, you need to pay at least 50% of the total cost of the whole journey. It is done in order to confirm the guaranteed booking for both parties. With the confirmed booking, everything is checked and taken care of in advance so that when you arrive, you don't need to worry about any unpleasant surprises. As we prefer an online booking system, for payment purposes, we accept the amount via bank transfer (with Visa Card, MasterCard, etc). Likewise, if your amount is partially paid, you can make the remaining payment in hand cash at arrival in Kathmandu as well.
What kind of vehicles do you provide for Airport Transfer Service?
Nepal Rental Car offers different vehicles for Airport Transfer Service as per the group size and needs of the client. The vehicles are well-maintained and comfortable enough for the ride. The major vehicles that we provide for your service are as follows:
Car
Mini Van
Jeep
Hi-Ace
Mini Bus
Tourist Bus etc
You can choose the vehicle as per your need or we can provide the appropriate recommendation for choosing the vehicle for sustainable usage and convenience.