Overview
Mustang Tour is the best tour package for that who want to explore the deserted area alongside the ancient beauties of Nepal. This tour holds for 6 nights and 7 days. Private jeeps, cars, vans, minibusses, etc are used for traveling. Mustang is known as the ancient forbidden kingdom. It is surrounded by the Tibetan Plateau and sheltered by some of the world's tallest peaks. The word Mustang is derived from the Tibetan word which means 'Plain of Aspiration'. The entire district comes under the 'Annapurna Conservation Area', the largest protected area in Nepal. It is the deserted destination through the off-the-beaten-path. The tour to Mustang with a private rental vehicle offers a beautiful and stunning view of mountains and peaks, diverse flora and fauna, and local inhabitance with their unique and interesting lifestyle, culture, and tradition. This place lies behind Dhaulagiri Mountain, which is believed as a desert of Nepal, as very few rainfalls occur and the landscape is dry and rough throughout the year.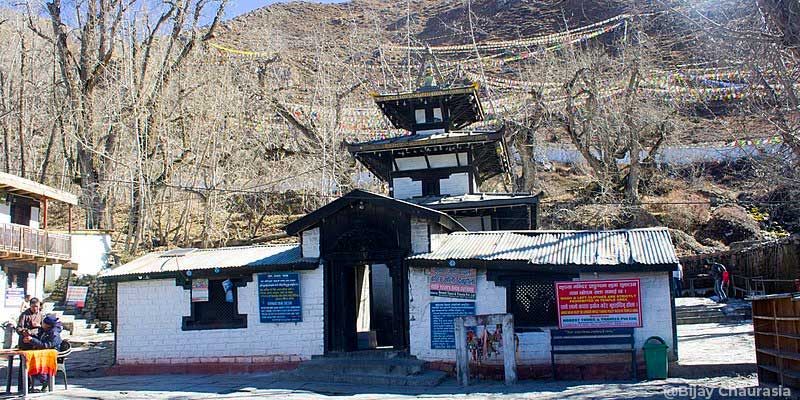 Mustang lies at an elevation of 2500 meters (13200ft) where you will find extreme weather conditions and rare vegetation. To reach this place is quite easy through the airway but the adventure does not support airway services. To experience the adventure, you have to suffer through little pain and enjoyment of the natural beauty of that place which you can gain through the road trip. Taking this road trip will allow you to enjoy the en-route scenario and rare natural habitat throughout the journey. Since this tour with the private car starts from Kathmandu, there remains a certain change in the altitude so, it is necessary to be careful about it.
Mustang Tour 6 Nights 7 Days Fact
Destination: Annapurna, Nepal
Trip Duration: 6 Nights 7 Days
Best Seasons: Autumn (March to May) and spring (September to November)
Food: Local organic and hygienic food available (menu will be provided)
Accommodation: Tea houses or guest houses [every room has a warm blanket and there is also a dormitory available for groups]
Packing List: As per the requirement and the weather condition [Weather falls to the minus degree in Mustang so carry some warmer clothes]
Trip Grade: Easy
Vehicles Involved: Jeep (mainly), car, mini-van, micro-bus, etc according to group size and comfort
Nepal Rental Car provides the greatest vehicle renting facilities in Nepal for this Mustang Tour of 7 Days and other different multi-day tours in Nepal. One can choose the vehicle as per their wish regarding the group size and the excellence required. NRC offers different types of vehicles of 50+ international brands and models. Clients are free to make their choices. High-rated services such as Wi-Fi, big and bendable seats, television, charging ports, etc can also be made available in case of demand. NRC guarantees the easiest and the good tour of the whole 7 days with luxury private rental vehicles at reasonable and cheapest prices possible.
You can make a booking for this rental vehicle tour to Mustang easily and more conveniently with Nepal Rental Car Team. You can prefer the online booking from the tariffs section or simply contact the NRC authority for inquiries or to make reservations. The contact person is Shiv Raj Adhikari and the authorized contact number is +977 9841724847. You can make a direct call to this number or prefer social media such as Skype, Viber, WeChat, and WhatsApp. You can find us on Facebook, Instagram, and Twitter as well.