Overview
Kathmandu to Nagarkot by Car
Nagarkot to Kathmandu is the cheapest and most beautiful tour of Nepal. Nagarkot is the only nearest hill station from Kathmandu. It is 32 KM far from Kathmandu. Nagarkot is famous for the view of beautiful Himalayan peaks and nobody can miss the beautiful sunrise and sunset view as well. It is the best part of Nagarkot. It takes some 1 hour 13 min by road for Kathmandu to Nagarkot travel. But, the time also depends on your choice of transportation from Kathmandu to Lumbini. Nepal Rental Car will provide you with the best vehicles on rent to reach Nagarkot from Kathmandu.
While traveling from the capital city Kathmandu to Nagarkot, the traveler can see the different beautiful places of Kathmandu and Bhaktapur. First, you will cross the Sinamangal Chowk after that New Baneshwor and then Madhyapur Thimi after that you will reach Bhaktapur Chowk. On the way a traveler can see one of the holy temples, Changunarayan as well. After some time, the traveling stops at Nagarkot. In the whole journey, you will see the different sorts of people, different types of places and the beauty of the marvelous cities.
We can help you with your visit and excursion by giving you the best transportation for rent. You can pick your preferred vehicle for the adventure. Nepal rental Car service administrates you the best of everything for your tour. Nepal rental car will be helpful in any way for our clients. For the Nepal Rental Car team, your journey will be important that's why we will make your trip enjoyable and peaceful. Chartering a vehicle from Nepal Rental Car is simple and stresses less. You don't have to worry about anything. Nepal Rental Car gathering will deal with every sort of connection and problem for your safety and comfort venture. You also can book transportation through online booking services.
Kathmandu to Nagarkot Rental Car
Kathmandu to Nagarkot trip is one of the shortest trips. The trip is full of adventures and natural beauty. Nepal Rental Car can fill full your dream to go there and do everything possible to do there like Hiking, Forest walks, Mountain biking, looking at the breathtaking view of the sunrise and sunset, Relaxing under the beautiful view of Himalayan Peaks. You can trust and book your transportation from Nepal Rental Car for your trip. We will give you the best service with the need and clean vehicles and the well-trained driver as well. Your journey will be peaceful and safe. Nepal Rental Car will look after your safe journey to the destination.
Kathmandu to Nagarkot Rental Car Cost
Kathmandu to Nagarkot Rental Car cost relies on the sort of vehicles and facilities you use on the whole journey. We likewise give services like A/C, Wi-Fi, T.V as indicated by your need however it will cost some extra. Taking the motto "Customer fulfillment is our significant Priority" Nepal Rental Car dependably attempt to give the best administrations at a rational expenditure. On account of the event of any kinds of issues in the vehicle amid the trek, we supplant the vehicle with another without taking any expense however it might require some additional investment. With respect to value, you can take a gander at the table notice underneath.
For further details about the cost and a whole trip, you can contact us freely anytime anywhere. We are available for your service of inquiry and trip booking 24*7. Unite with Nepal Rental Car Private Limited and cope with the mesmerizing experience of foldaway from Kathmandu to Nagarkot and wandering around Nagarkot.
Nagarkot tour, also known as Nagarkot Sunrise tour is one of the best tours in Nepal that offers a beautiful view of sunrise and sunset through vast hills covered with woods. Nagarkot is 27.2 km far away from Kathmandu and it takes around 1 hour and 15 minutes to reach there via Araniko Highway. But the traffic jams and road conditions also contribute a lot to being late and exhausted. It is located 2175 m above from the sea level.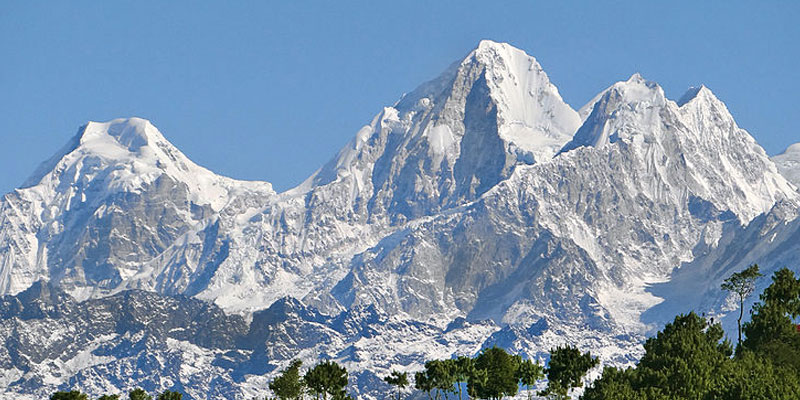 Nagarkot is the best place for gathering the natural experience with the view of mountains like Kanchenjunga in the east, and Dhaulagiri in the west. Other peaks that can be seen are Mount Everest (8848m), Mount Manaslu (8463m), Langtang (7246m), Ganesh Himal (7111m), and many others. Here, you can find the number of hotels and lodges from standard to deluxe categories where you can stay with full comfort. From the hotel area, you can walk further to many places like Sankhu, Sundarijal, Changu Narayan, Bhaktapur, and Banepa. But it will take extra time than devotion.
You can enjoy the beauty of Nagarkot with Nepal Rental Car (NRC) as we provide the best-facilitated vehicles (car, jeep, van, mini-van, micro-bus, etc.) with A+ services of luxurious seats and AC. We drive you to Nagarkot, take you to the viewpoint/view tower to have a sunrise view, and finally, drive you back to Kathmandu. We can assure 100% satisfaction from our services that you will remember us in the long run. So, come and enjoy the ride to different parts of Nepal with NRC and make your trip beautiful.