Overview
Khotang Halesi Tour is the pilgrimage tour to the most sacred site of Nepal. Halesi Mahadev is the most popular temple also known as Pashupatinath in the Eastern region. It is situated in the Khotang district (3100 ft to 4734 ft) above sea level. It is the pilgrimage for both Hindus and Buddhists residing in and outside Nepal. Halesi Mahadev Temple lies in a cave, between the two holy rivers like Dudh Koshi River and Sun Koshi River. It carries significant importance as the place for receiving blessings and coating sins. Inside the cave two feet tall Shiva Linga is placed and is worshipped as a symbol of peace, knowledge, and wisdom.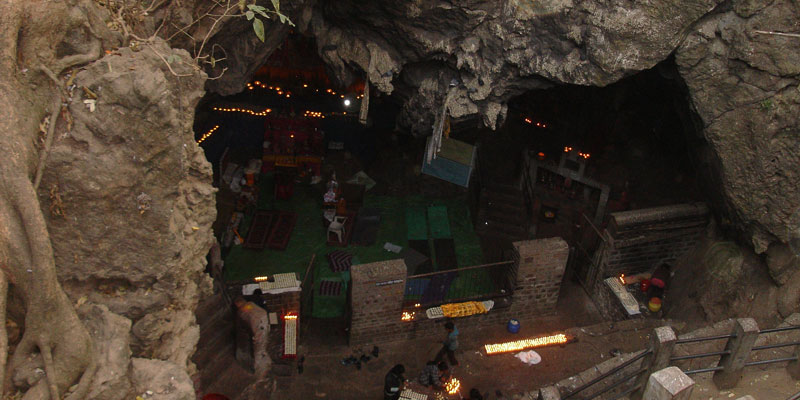 The distance from Kathmandu to Khotang Halesi Mahadev is 222 kilometers which will take approximately 8 to 9 hours to reach. Many people visit this cave for Halesi Mahadev Darshan (worship) because of the religious beliefs as well as the adorable and non-neglectable location of the temple. The flow of people visiting this place is always high so traveling in public vehicles cannot be possible. You have to hassle and stress throughout the whole trip and can't even stop as per wish. So it's better to hire a private vehicle and enjoy the whole drive by means of your own choice and without any stress.
Nepal Rental Car provides a tour package to Khotang Haleshi for 2 days and a night in well-maintained and furnished vehicles. The various types of vehicles provided on rent for Kathmandu Khotang Kathmandu drive our car, jeep, mini-van, micro-bus, tourist bus, etc. These vehicles are of different international brands and models. Hiring private vehicles will make your tour relaxing and comfortable.
The route to Khotang Halesi Mahadev from Kathmandu
Kathmandu -> Banepa -> Khurkot -> Ghurmi -> Okhaldhunga -> Solukhumbu -> Jayaram Ghat -> Halesi Mahadev
The tour to Khotang Halesi starts from Kathmandu passing Banepa on the B.P highway to Khurkot and turning toward Ghurmi through the mid-hilly highway. We then drive towards the route that extends up to Okhaldhunga, and then to Solukhumbu. After traveling for about 10 kilometers, we reach Jayaram Ghat connected with the Dudh Koshi River. After driving for 2 hours from the Dudh Koshi, we will reach our final destination which is Halesi Bazar. One can visit this temple any time of the year but the most recommended time is autumn and spring season. In summer (monsoon) and winter, visiting Halesi Temple with a rental vehicle is possible, but vast weather may affect the triumphant journey.
What to Expect from Kathmandu to Khotang Halesi Mahadev Drive?
Well-maintained and accommodated car and other vehicles

Relaxing and comfortable drive

Reasonable price of booking this road trip

The price depends upon the level of luxury and facilities demanded

Variable pick-up and drop-off points

Well-experienced and helpful driver

No refueling burden

No tension about cleaning the vehicle after using it

Stop-over at any point in the route for short breaks

Last-minute booking service

No independent traveling is accessible (it is mandatory to have a driver while hiring the car)

The scenic beauty of green hills, forests and forest ways, rivers, mid-hill way, high cliffs touching the street, mountains, etc

Worship Khotang Halesi Mahadev Temple residing inside the cave
Kathmandu to Khotang Halesi Car Driver
The drivers we provide to you are highly professional and experienced in this field and other factors related to road trips. They are punctual, cooperative, and helpful and can speak good English so there won't be any problem in conversing with each other. They are responsible for taking care of you during the trip. The key responsibilities of them remain recommending hotels for staying, hygienic and proper locations for food en-route, acknowledging you about different spots around, and so on.
Nepal Rental car offers this remarkable opportunity to hire a car and reach one of the most sacred places in Nepal at reasonable and cheaper prices in comparison to other operators. The trip package is also modifiable (you can customize it according to your desire) and the drivers are flexible with any changes in the route and destination. You just need to let us know about your requirement and we could arrange everything accordingly. Also, the excellent rental vehicles (car, jeep, van, tourist bus, micros, etc) offer A-class luxury and satisfaction throughout the trip. For booking this awesome trip to Khotang Halesi Mahadev Temple with Nepal Rental Car, you can email us at our mailing address, connect via social media, or simply direct call on the authorized number. The contact information is mentioned below.
Contact Person: Shiv Raj Adhikari
Contact Number: +977 9841724847 (also available on Viber and WhatsApp)
Feel free to make a booking with us and make your journey to Halesi Temple more memorable and satisfactory by means of our car hiring service in Nepal.